Russia 1 -1 Spain
I venture out to a beer garden in Glasgow's west end for this one.
The sun is shining and beer is cold but there's a terrible glare on the screen.
To the match itself and like everyone else I'm expecting Spain to run over the top of the Russians who exceeded expectations by comfortably qualifying from the groups after hammering Saudi Arabia and Egypt but then got brought back to reality when Uruguay pasted them 3-0 in the final group match.
Spain hasn't looked impressive save the first game against Portugal and striker Diego Costa, who scored two in that game, has been pretty ineffective since.
From what I can see between the glare from the sun on the screen, and being constantly distracted by a girl in hotpants who keeps on walking in front of me, Spain are doing their customary domination of possession whilst not actually looking like scoring.
They do however take the lead after Sergei Ignashevich decides to totally ignore the ball and rugby tackle Spanish captain Sergio Ramos leading to the ball deflecting in off his boot and into his own net.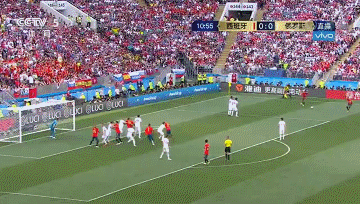 Russia gets back into though when Pique jumps up with both of his hands totally unnecessarily flailing in the air and concedes a penalty when the ball inevitably deflects off them.
Big Artem Dzyuba smashes home the spot kick to equalise four minutes before the break.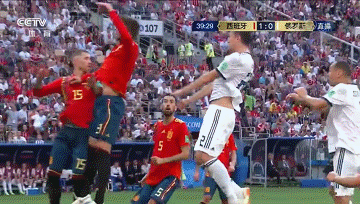 Spain continues to dominate and smash the ball off the post in the second half but can't find a winner and this one has penalties and a dramatic victory for the Russians written all over it.
So it proves to be as the Russians hold out and make it to spot kicks.
They take all of their's to perfection as do Spain until Koke has his saved.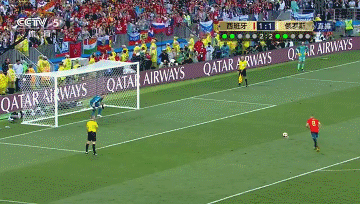 It's sitting at 4-3 on pens when Iago Aspas steps up to keep Spain in it.
His dramatic late equaliser got them a draw in the final group match against Morocco but he's the villain here as he fluffs it and the Russians against all of the odds are through.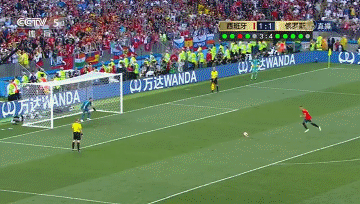 What a day for the hosts and the latest tournament disappointment for Spain whose dominant team circa 2008-20012 that won three major tournaments back to back seems a long time ago now.
For Russia, it's a fairytale and they now face the winner of Croatia vs Denmark in the quarters and there is now a very decent chance they could even see the semis.
Croatia 1 -1 Denmark
I walk home both weather-beaten and a bit drunk planning to stop into a pub en route to the train station to catch the score.
I jump into McPhabbs which literally has six people in it and a dog, though the game is on the TV in the corner.
The bottled beer choice is limited, clearly wiped out during the course of the day, so I go for Estrella which considering its origins is an apt way to toast Spain's World Cup exit.
The tattooed girl behind the beer enquires if it's a nice beer. I tell her it's alright. She might be coming onto me but the World Cup is on so she's onto plumbs.
Talking of the World Cup I glance over at the screen and somehow the score is already 1-1 even though the game only kicked off six minutes ago.
It turns out that Denmark had taken the lead through the quickest goal in World Cup history with Mathias Jørgensen bundling it home via deflections off Croatia goalkeeper Danijel Subašić and the post in the very first minute.
Then Croatia striker Mario Mandžukić equalised three minutes later.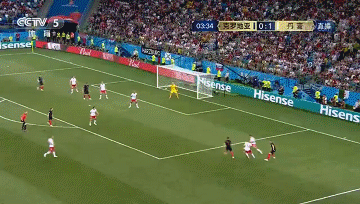 Nothing else really happens in the first half as luck would have it so I finish my beer and continue on my journey watching the beginning of the second half in a pub beside the station called Dow's which is the type of place that attracts all sorts of bozos looking for one last jar before catching the next train home.
Very little continues to happen so I take the next train out and watch some of the game in my local. It's turning into a bit of a pub crawl now.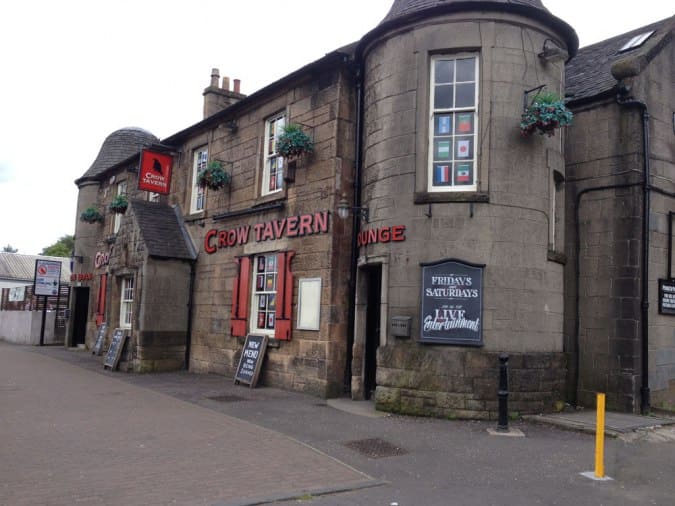 Modric has a chance to win it for Croatia in extra time with a penalty but fluffs it with a poor effort and this one also looks like it's going to penalties.
I decide I've had enough as I'm filming tomorrow morning so grab Kung-Po chicken from the Chinese en route home and watch the exiting spot kicks from the comfort of my sofa.
It's misses galore as opposing keepers Danijel Subašić and Kasper Schmeichel attempt to outdo each other but it's the Croats who come out on top as Denmark transform into England, miss three of their five and then Ivan Rakitić steps up to stroke home the deciding kick.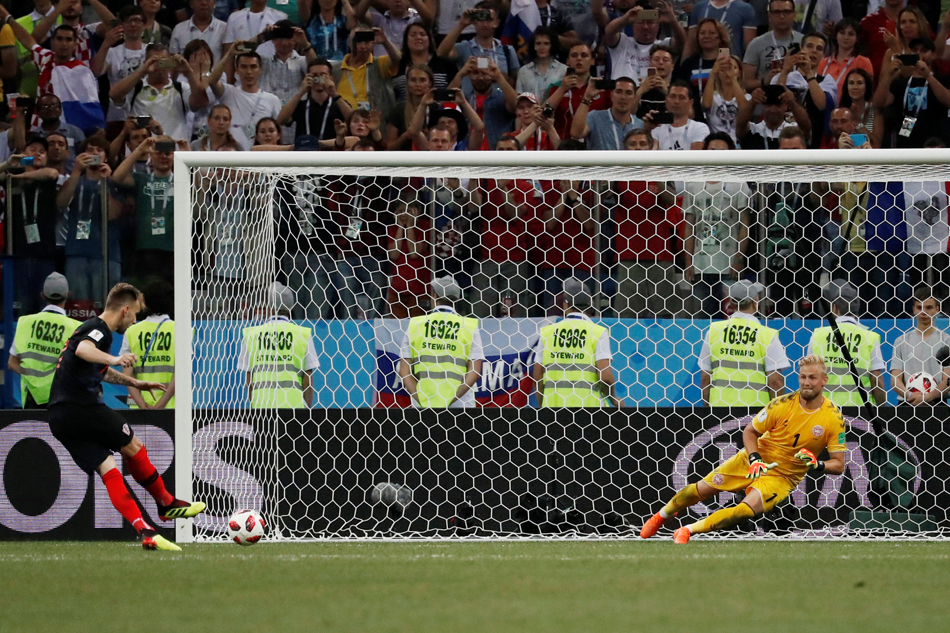 Croatia now gets Russia in the quarterfinals and both will really fancy their chances there.
That'll also be a big day for the Russian security forces I'd imagine who've had a pretty quiet tournament so far. Because it's safe to say that these two sets up supporters don't really like each other. We'll see.
Helmets at the ready.