Costa Rica 0 – 1 Serbia
Day four begins with an energetic Costa Rica team vs a technically superior Serbia team.
Celtic's Cristian Gamboa gets some rare game time and roams up and down the right side of the pitch most of the day looking enthusiastic and pretty impressive into the bargain. He has literally shown nothing even approaching this kind of form in his time at Glasgow. Can't do it in the SPFL but can on the world stage it seems.
Serbia pass-up loads of chances showing some lovely build-up play in the process but continuously come up short mainly due to the poor striking abilities of Aleksandar Mitrović.
Kolarov though secures the points with a beautiful free kick and the Central American nation have no reply. 
Germany 0 – 1 Mexico
The big story of the day four and indeed of the World Cup so far is Mexico's stunning opening game victory over defending champions and tournament favourites Germany. 
Much is expected every four years from the Mexicans but they rarely deliver save for when they reached the quarter-finals as hosts back in 1986.
Back then they had the mercurial talents of goal machine Hugo Sanchez as well as a nation behind them at the iconic Azteca Stadium but this time they've got……..well truth be told I couldn't name any of them outside of striker Chicharito Hernandez off the top of my head but they come in highly rated and looked quite tasty to me during a recent 1-0  warm-up friendly win against Scotland.
Still, Germany are literally bursting at the seams with talent such as Toni Kroos, Müller, Özil, Draxler, Khedira, Neuer, Hummels etc.  Man, that took a lot of copying and pasting.
Mexico had some great chances in the first half and finally scored through Hirving Lozano ten minutes before halftime. 
In the second half, it was a backs-to-the-wall job for the best part though they passed up some good chances to finish it on the break.
Germany toiled for most of it lacking a cutting edge which is usually the hallmark of their play.  Youngster Julian Brandt came on late and smacked the outside of the post with a volley but that was as close as they came. 
Gary Linker and the rest of the BBC team covering the game were almost delirious with happiness.
Mexico had done something England haven't in about 52 years. That being beating somebody significant at a World Cup.
This is Germany's first World Cup opening game defeat since 1982 and they looked like a team bereft of inspiration.
They made the final that year though so probably wise not to count the 'master race' out just yet.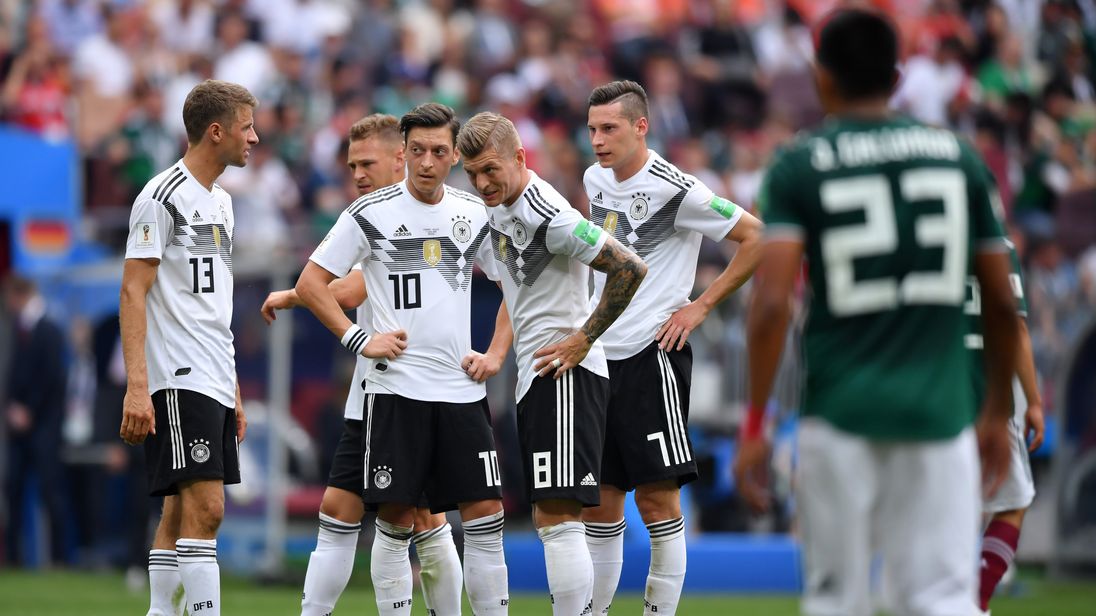 Brazil 1 -1 Switzerland
It was father's day so I watched this one with my dad. I also jumped out into the living room at the back of the house a few times to watch parts of the US open golf intermittently. The US Open has been totally overshadowed by the World Cup this year. Just as well as apparently the greens were unplayable and players were threatening to walk off after the third day apparently.  
Anyway, for 20 mins Brazil looked fantastic and various guys I know were purring over them on What's App. On this form, it was Brazil's WC to lose. Silky stuff all round and capped off by a wonderful Phillip Coutinho goal curling strike into the far top corner from outside the box. An apt reward for the all of the free-flowing play.
But strangely Brazil then gradually dropped off for some unbeknown reason and Switzerland gradually got back into it before Steven Zuber rose to head in a header from a corner kick five minutes into the second half. There was some criticism of it as he appeared to push off a Brazilian defender as the ball was floated in but it's a man's game and some contact has to be allowed if you ask me. Just as long as it isn't against my team.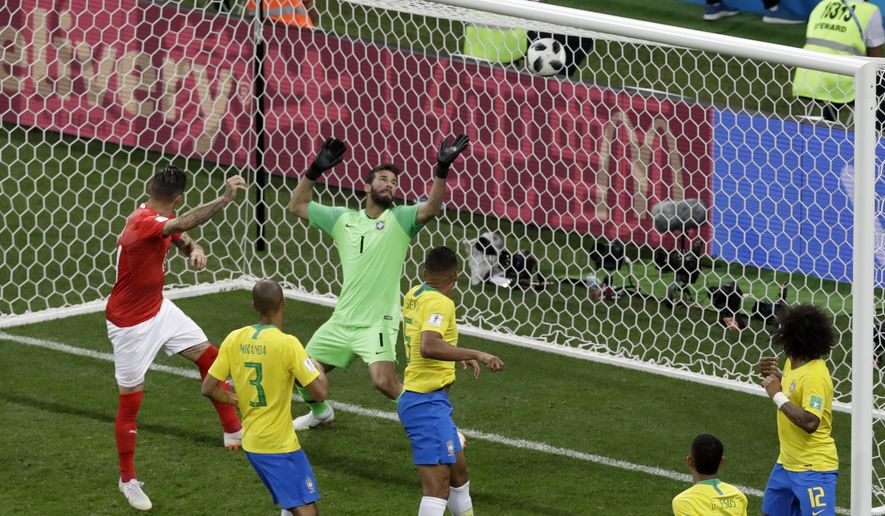 Thereafter the game petered out as Brazil huffed and puffed but couldn't recapture the form they showed in the first quarter of the game and likely wishing they'd capitalised on it in the first place.
Their star man Neymar didn't do much outside of a fantastic impression of a white feathered parrot via his eye-catching shit new hairstyle.
Strange thing that likeness as I've often thought of Neymar as being a cock but never before a cockatoo.