France 0 – 0 Denmark
The day begins with the worst game of the 2018 World Cup so far and the first 0-0 of the tournament as France and the Danes play out a drab, goalless draw with no moments of incident or interest.
The point means both go through with France as group winners. But despite their two wins and a draw, the French have stank the house out so far and are one of the teams you really want to be eliminated due to the crap football they insist on playing despite their embarrassment of riches within their squad.
Talk Sport really go to town on it by later saying it was so bad it was like watching Mourinho's Manchester United.
Australia 0 – 2 Peru
In the other group game, Australia's faint hopes of progression are distinguished by Peru.
It was nice to see Peru finally score and to give their fans something to shout about as apparently 45,000 had made the trip and some had even had to sell their homes to finance it. So they at least deserved a goal. No doubt they'll be having the buyers regret now as they return to a life on the streets.
Peru scores a goal in each half through André Carrillo (18 mins) and veteran striker Paolo Guerrero (50 mins).
They are free-flowing throughout and if they'd adopted this approach against the Danes in their last match as opposed to the passive one they did apply they might still be in the tournament.
Australia have their moments and Celtic midfielder Tom Rogic finally shows up as he dances past the Peru defence into the box in the first in the first half only to shoot straight at the keep and then soon after releases a killer pass to a teammate in the box but it comes to nothing.
Anyway, that's them out but at least they gave it ago.
FINAL GROUP STANDINGS
Argentina 2 – 1 Nigeria
I guess it was inevitable but Lionel Messi finally shows up for Argentina.
14 minutes in he collects a ball over the top from Benega taking it down with his thigh and then left boot, showing incredible close control in the process, before racing through on goal and burying it with his right foot past the Nigeria goalkeeper.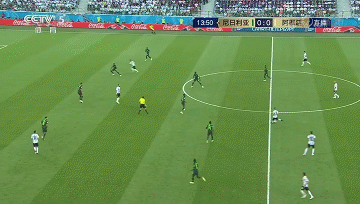 A magical moment and you could tell he was relieved, as was Maradonna who was also high…………and stoned……………and drunk!
Argentina then dominated the first half thereafter with Higuain passing up a great chance after being put through by Messi and then Lionel hits the post with a free-kick from outside the box.
But this Argentina team are always close to implosion and nearly do so again here as only minutes into the second half veteran Mascherano is penalised for holding onto an opposing player during a corner and a penalty is given which Victor Mosses duly dispatches.
It was soft but naive of Mascherano considering it's been made clear that any hanky-panky in the box during corners will no longer be tolerated anymore.
Anyway, for the rest of the second half, Argentina reverted to their form of the first two games looking uneasy and disorganised Nigeria had a chance to score on the breakaway but fluffed it.
Then four minutes before the end a lovely cross into the box was met perfectly by the much-maligned Machester United defender Marcos Rojo who swept the ball into the net and ultimately secured Argentina's place in the next round by the proverbial 'baw hair' as word filters through that Iceland have been beaten 2-1 by Croatia in the other group game.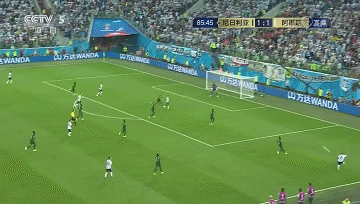 In the aftermath, Gary Linkerker can't hide his disdain for Diego Maradona who the TV director kept on showing despite him clearly being off his tits on various substances.
Some footage goes round What's App showing Diego pre-match:
In the post-match analysis, Lineker even refers to Maradonna being 'a laughing stock' which seems a tad harsh and somewhat ironic.
Croatia 2 -1 Iceland
I only see some highlights from this one as I'm too busy watching the Argentina game but the Croats having already won the group field an understrength team and this gives Iceland a decent chance of both winning and progressing.
They create some good chances in the first half but fail to take them before being punished in the second by a Milan Badelj goal.
They give themselves a glimmer of hope though when they equalise via a Gylfi Sigurðsson penalty on 75 minutes and with the other game at 1-1 they only need another goal to progress but Ivan Perišić lashes the ball home on the 90th minute for Croatia and it's game over.
The Viking thunderclap will need to wait another four years for another runout on the world stage but hats off to a nation of only 300,000 for getting to a World Cup in the first place.
Meanwhile, Croatia are one of only two teams thus far to have won all of their group games and are now most definitely one of the tournament dark horses.
FINAL GROUP STANDINGS