Brazil 2 – 0 Mexico
The first game of the day and it's a bit of a walk in the park for Brazil.
Mexico doesn't pose much in the way of attack and Brazil replicate their last two games – both 2-0 – by winning without getting out of third gear.
Neymar gets his second of the tournament when he taps into the net from close range after a lovely bit of interplay with Willian that starts with him backheeling it on the edge of the box.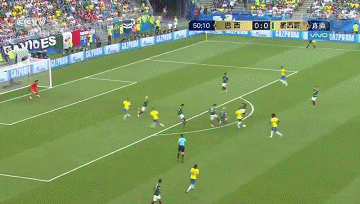 He then goes on to make a complete tit of himself as he rolls around on the ground like he's just been tasered after Mexico's Miguel Layun places his foot on his ankle for a few seconds. What an asshole.
He then recovers dramatically to tee up Firmino to secure it with a tap-in from close range in the dying embers after powering into the box.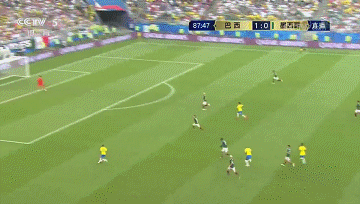 For Brazil, it's their seventh consecutive World Cup quarter-final and for Mexico, who completely lost their momentum after their first two group games, it's their seventh consecutive last 16 exit.
Nice symmetry there.
I'm now in the tough spot of not knowing who I want to win the World Cup less. England or Neymar. Say what you want about England but at least most of their footballers are honest and their star man Harry Kane seems like a guy you wouldn't mind having a beer with.
Neymar I'd just like to kick in the nuts, to be honest. What an asshole.
I'd make Brazil favourites now as though they're not playing great they really don't need to as they don't look like conceding goals and have great front players that can create chances and score goals at any time in the game.
It's just a shame their star man is such a horrible, petulant and self-absorbed character.
Meanwhile back on Brazil TV Ronaldo – the older one who used to play for Brazil – was looking pretty hungry for more Brazilian success at this tournament:
Belgium 3 -2 Japan
The final game of the day and I'm heavily backing Belgium and their galaxy of talent to beat the Japanese.
In the first half, they dominate but don't put any of their good build-up play to good use and you kinda get the feeling they are already looking forward to the quarterfinals and Brazil.
That all comes back to haunt them when Japan takes a shock lead as Genki Haraguchi tears into the box, stops, thinks about cutting it back and then decides 'have it' by blasting it into the far corner of the net to give the Land of the Rising Sun a shock lead.
Four minutes later it gets even better for them and the latest big World Cup shock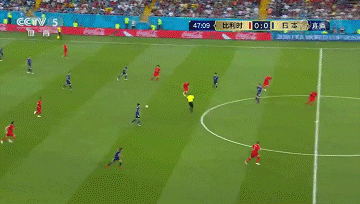 appears to be on the cards when Takashi Inui blast them two goals up with a pearler from 25 yards into the bottom right of Thibaut Courtois's net.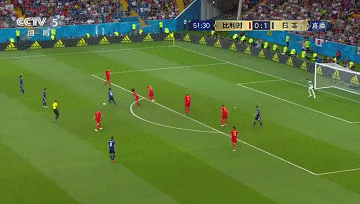 I'm raging now as my latest World Cup bet has gone up in smoke. I think about backing Belgium to win on the off chance but the odds are crap so storm out to the shops instead, telling everyone and anyone on What's App that Roberto Martinez is a useless coach.
I'm wearing shorts though and just don't think I have the legs for public consumption so backtrack to put my jeans on. As I walk in Belgium pull one back through Jan Vertonghen on 69 minutes. It's one of those where if he meant it, it's genius and if he didn't it's a huge slice of luck so everyone just presumes he didn't mean it because he's a defender.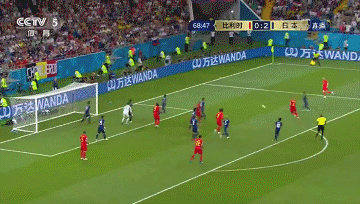 As I walk to the shops I check the BBC page and only five minutes after pulling one back Marouane Fellaini has equalised with a header for Belgium after being teed up via some nice wing play by Hazard.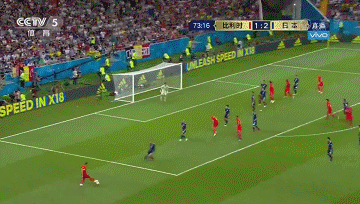 In the dying seconds, it looks set for extra time and I'm back in the house now.
Japan goes on the offensive and looks like scoring but Belgium breakaway via De Bruyne who passes out wide to Thomas Meunier whose low cross into the box is expertly dummied Lukaku allowing substitute Nacer Chadli to ghost in at the back post and sweep the ball home and Belgium into a come from behind victory and a mouth-watering final with Brazil.