France 4 – 3 Argentina
The knockout stages of the World Cup begin with an absolute belter of a match as one of the pre-tournament favourites and Euro 2016 runner-up France face the 2014 World Cup runners-up Argentina.
France bored everyone to sleep in the group stages but made it through unbeaten whilst Argentina got through by the skin of their teeth looking in total disarray for most of it.
It's a lovely day outside but I'm indoors glued to the TV for this one.
Even though both have been pretty disappointing so far you get a feeling that something has to give. Will the French finally click and/or will Messi finally prove that he still is the best player in the world?
France starts off better, looking like scoring every time they go up the pitch and Antoine Griezmann hits the bar with a free kick from outside the box.
Argentina controls the ball but does little with it and Kylian Mbappé breaks away at jet speed on 12 minutes leaving Argentina's simpleton defender Marcos Rojo exposed and he decides that hauling the 19-year-old French striker to the group is the best plan of action. This, of course, results in a penalty which Griezmann dispatches.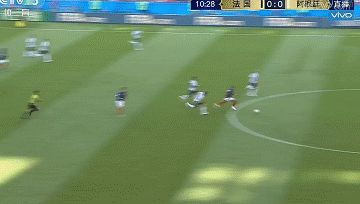 France passes up other chances but look well on their way as half-time approaches.
I complain on What's App to friends that Angel Di Maria is an imposter of a player who does nothing and flinches chances, therefore, should be nowhere near the team.
Four minutes from the break he lashes in an absolutely incredible 30-yard strike to the French net and its game on at halftime.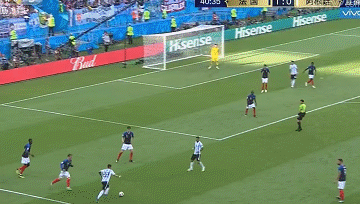 Things get even better for the Argies three minutes after the restart when Gabriel Mercado deflects a Messi shot into the net and somehow they are 2-1 up.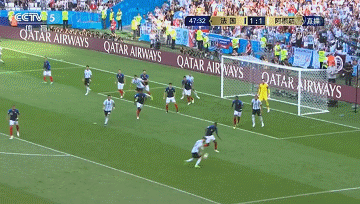 Maybe this could be their year after all……………………..NO CHANCE!
Less than ten minutes later Benjamin Pavard scores an incredible half-volley from outside the box and after that, it's all one-way traffic.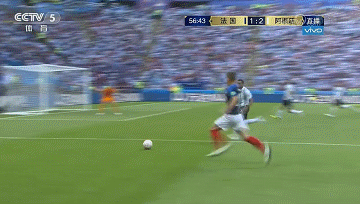 Mbappe dances past a few defenders in the box to lash through the hapless Argentina goalkeeper Franco Armani – no I'd never heard of him before either – on 64 minutes and then secures France's place in the quarter-finals four minutes later as the French cut a swathe through the Argentina team from a break and Mbappe finishes it to get his second and France's fourth. Liquid football.
Lionel Messi sets up substitute Aguero in the third minute of injury time but it's far too little too late and Argentina are going home.
Messi looks forlorn as he has the whole tournament as opposed to trying to get the ball down and actually do something and there's no doubt the crown has slipped and for the moment at least he isn't the best player in the world anymore.
Uruguay 2 – 1 Portugal
On paper, this had the potential to be a stinker as both teams prefer to play percentage football and rely on their incredible strikers – in Uruguay's case – and striker – in Ronaldo sorry Portugal's case – to bail them out with individual moments of magic.
It proves to be anything but.
Cavani gives the Uruguayans the lead by not so much heading but rather facing the ball into the net somewhat spectacularly on seven minutes with the Portuguese defence left stunned.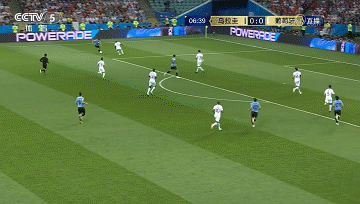 Uruguay looks well in control but somehow Portugal conjures up an equaliser as Pepe scores with a header from a corner kick. All too easy.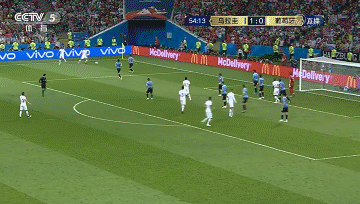 I get this sinking feeling that Portugal and Ronaldo are somehow going to pull this out of the fire but Uruguay break away and Cavani lashes in his second of the game and third of the tournament with a beautiful curling shot from the edge of the box to make it 2-1.
Portugal has no response as Ronaldo cuts a frustrated figure who has seen his tournament peter out after a spectacular opening.
He'll now very likely join Messi on the same flight home to Spain tonight though I doubt they'll sit together.
So that's the two biggest players in the world gone.
What next does this World Cup hold in store for us I wonder?