Colombia 1 – 2 Japan
Much is expected from Colombia at this World Cup. Indeed much is expected of Colombia at every World Cup and they usually don't disappoint in that they never fail not to deliver.
This one is no different as the South Americans fall to the team from the land of the rising sun or Japan as they are better known.
The Japanese attack early and should score but Carlos Sanchez decided to take one for the team and used his hand to stop a net-bound shot and in doing so gained the dubious honour of receiving the quickest red card in World Cup history. Shinji Kagawa buries the spot kick and Japan are ahead.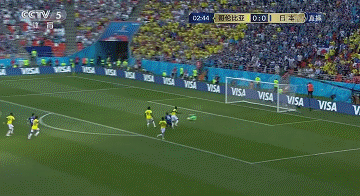 A lovely dive outside the box from Radamel Falcao earns the ten men of Colombia a penalty and Juan Quintero drills home a smart low strike. The Japanese keeper pulls it back over the line and pretends he saved it on the line – he evens goes as far to protest – but it's all in vain as this is 2018 and we now have goal-line technology, VAR and linesmen who can see so the goal is given. Someone really should have told him this stuff before the game.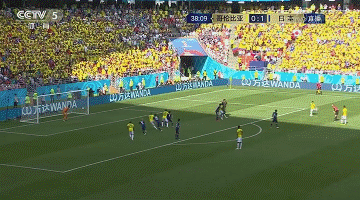 Japan though is not to be denied and win it via a Yuya Osako header from a corner. In doing so they avenge the 4-1 defeat they suffered at the hands of the same opposition at the last World Cup four years ago.
Colombia now go into their next match against Poland in relative 'deep shit' for want of better words and are only 90 mins away from suffering the same indignity as at World Cup USA 94′ when their highly touted team were given the pretournament kiss of death from Pele, when he predicted they'd win it, only for them to lose their first two group matches and go home early. 
Poland 1- 2 Senegal
An African team finally scores a goal and not only that they go ahead and do it again as Senegal cause an upset to match Japan's surprise earlier victory over Colombia in the same group. 
The Senegalese play with the sort of determination and endeavour that casts up memories of the great African World Cup sides of the past.
A shot from distance deflects off of the hapless Polish defender Thiago Cionek to give the African side the lead on 37 minutes. They then double it on the hour mark as M'Baye Niang runs back onto the pitch from an injury only to be gifted a woeful pass back from Grzegorz Krychowiak and takes it round Poland's onrushing bomb scare keeper Wojciech Szczęsny dinking it into the net.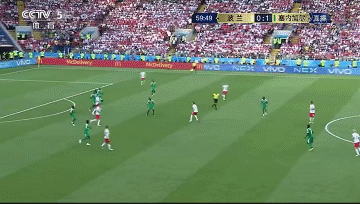 Krychowiak kind of makes up for his glaring error by heading in a late Polish goal in the last five minutes but it's merely a consolation as Senegal hold on for their first opening World Cup win since 2002 when they shocked the holders France.
Poland were awful. Absolutely terrible to be honest. God knows how they are rated eight in the world on that evidence. They looked apathetic and listless all day and played with no real passion even when two down. Their world-class striker Robert Lewandowski looked like he couldn't be bothered. It's a long way back for them now.
That Polish girl I was out with on Friday messages me to say they are a national disgrace. She is also non-committal about a second date when I call her later that evening, showing the kind of indecision and lack of desire that was so synonymous with her national team's performance all day. Maybe if they'd won it would have been different.
The Poles will now face Colombia in their next match with both teams looking down the barrel of elimination. I'm sure it'll be a cracker…………if both play nothing like how they did today. 
Senegal meanwhile goes dancing on.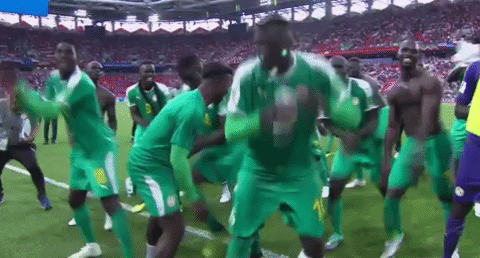 Russia 3 – 1 Egypt
Just like in their first game it is the host nation that produces the goods and goals galore in the process.
I missed the beginning of the first half due to attending a town planning consultation on a new Morrisons Supermarket in Bishopbriggs town centre. I was absolutely blown away by the plans might I add. It'll have a new car park, petrol station, collection point and everything. 
Back to the football though and I make it into my local The Crow Tavern en route home to catch it from the 15th minute onwards and it's a fairly open match with Egypt fielding their talisman Mo Salah and as a result, showing far more ambition at the opposition's end.
My plan was to watch the whole game there but I think better of it as my neighbour is in and has been on the sauce since lunch resulting in him telling me the same story in four different ways right up to my face, without having an actual point at the end. 
I grab some morning rolls and crepes for an after-dinner treat via my Tesco local and get back in just as the second half starts.
Ahmed Fathy gifts Russia an early second-half lead by knocking it into his own net and then Russian winger Denis Cheryshev doubles it with a nice finish from a cut-back from the byline, scoring his third tournament goal in the process. The points are then secured when the big Russian marksman Artem Dzyuba takes the ball down beautifully from a long floated pass into the box and buries it.
"Top Drawer!" proclaims ITV commentator Iain Dowie.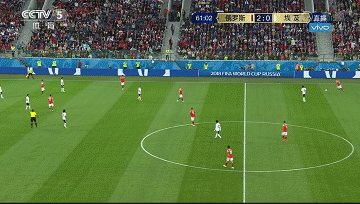 Egypt scores a consolation via a Mo Salah penalty which is fair to say, too little, too late.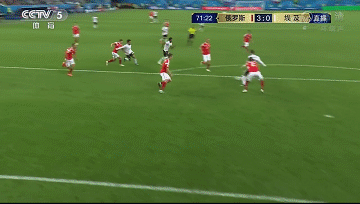 That's the Russians more or less guaranteed a place in the last 16 now which is good to see.